Latest news, insights and events
News
AUGUST 22, 2023 - Recap of BONEZONE Magazine article, which features Amnovis' multi-metal printing technology innovations. The article highlights the promising future of 3D printing in orthopedics. Editor Dan Cook spoke with our technical sales engineer Maxime Salingros, after he drew a crowd at the Amnovis booth at OMTEC.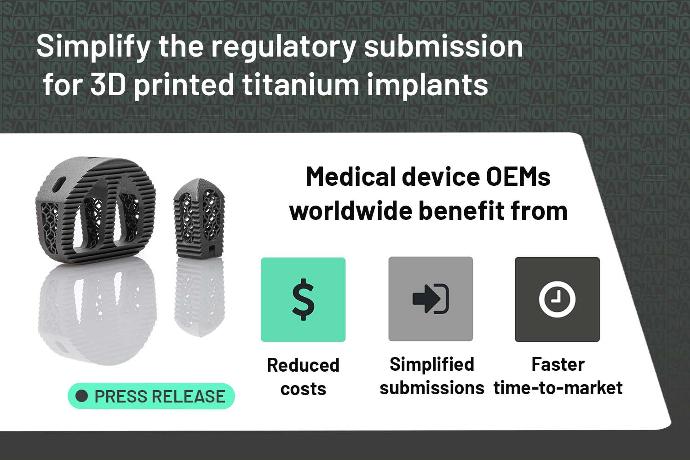 News
MAY 24, 2023 - Amnovis simplifies regulatory submission for 3D printed titanium implants. This allows medical device OEMs worldwide to benefit from faster time-to-market in the US through Amnovis' FDA Master File.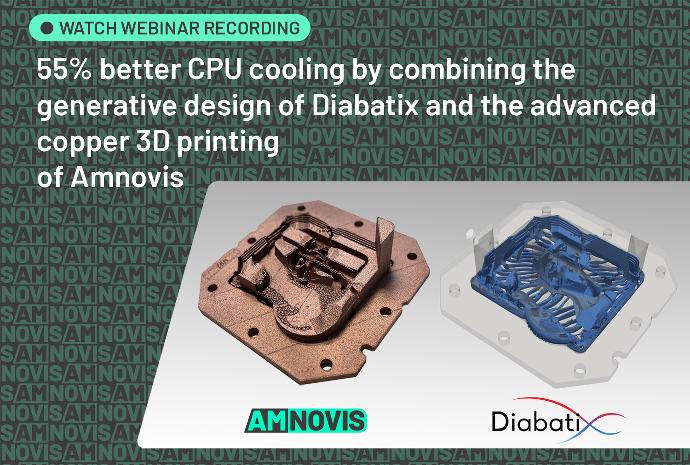 News
JANUARI 17, 2023 - Watch this webinar recording to discover how our copper 3D printed CPU heat sink actually gains 55% in cooling! We joined forces with Diabatix to develop and manufacture a novel CPU cooler. Also a white paper is available with more detailed information.