Pushing industrial innovation

We combine deep AM process and material expertise to manufacture
high-end products for quality-critical industrial applications.


Amnovis is a manufacturing and engineering company that uses innovative AM technologies and materials for a range of industrial markets and applications. As a AM pioneer, Amnovis paves the way for emerging AM technologies and materials.

Digital process automation provides the traceability and repeatability to flexibly scale up manufacturing of industrial products that comply with customer and regulatory requirements.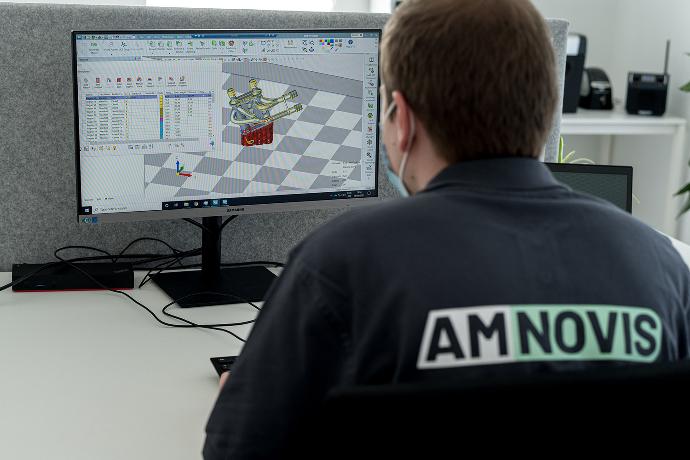 AM for high-tech and regulated industries
Our unique innovation ecosystem enables Amnovis to introduce AM product and process enhancements for utilization in high-tech and regulated industrial markets.
A typical industrial application covers hydraulic manifolds with optimized fluid flow produced with high repeatability on fast-turnaround 3D printers. Enabling Our AM innovations also find their way in various aerospace applications with demanding specifications.

High conductivity, high strength copper 3D printing
Using our proprietary powders and patented production method, Amnovis provides unprecedented thermal, electrical and mechanical properties for complex-shaped heat and electrical conduction components.
We developed a unique technology that allows for producing high-end AM copper components without the use of green or high-power lasers. Amnovis supports its customers by developing and manufacturing high thermal and electrical conductivity components.